New opportunities for your business
From invoicing to payment receiving. Fast and convenient. No hidden fees.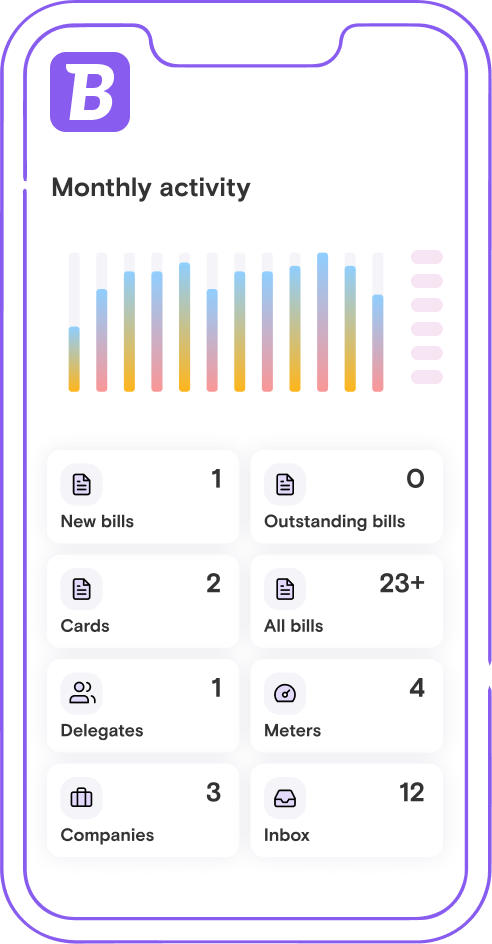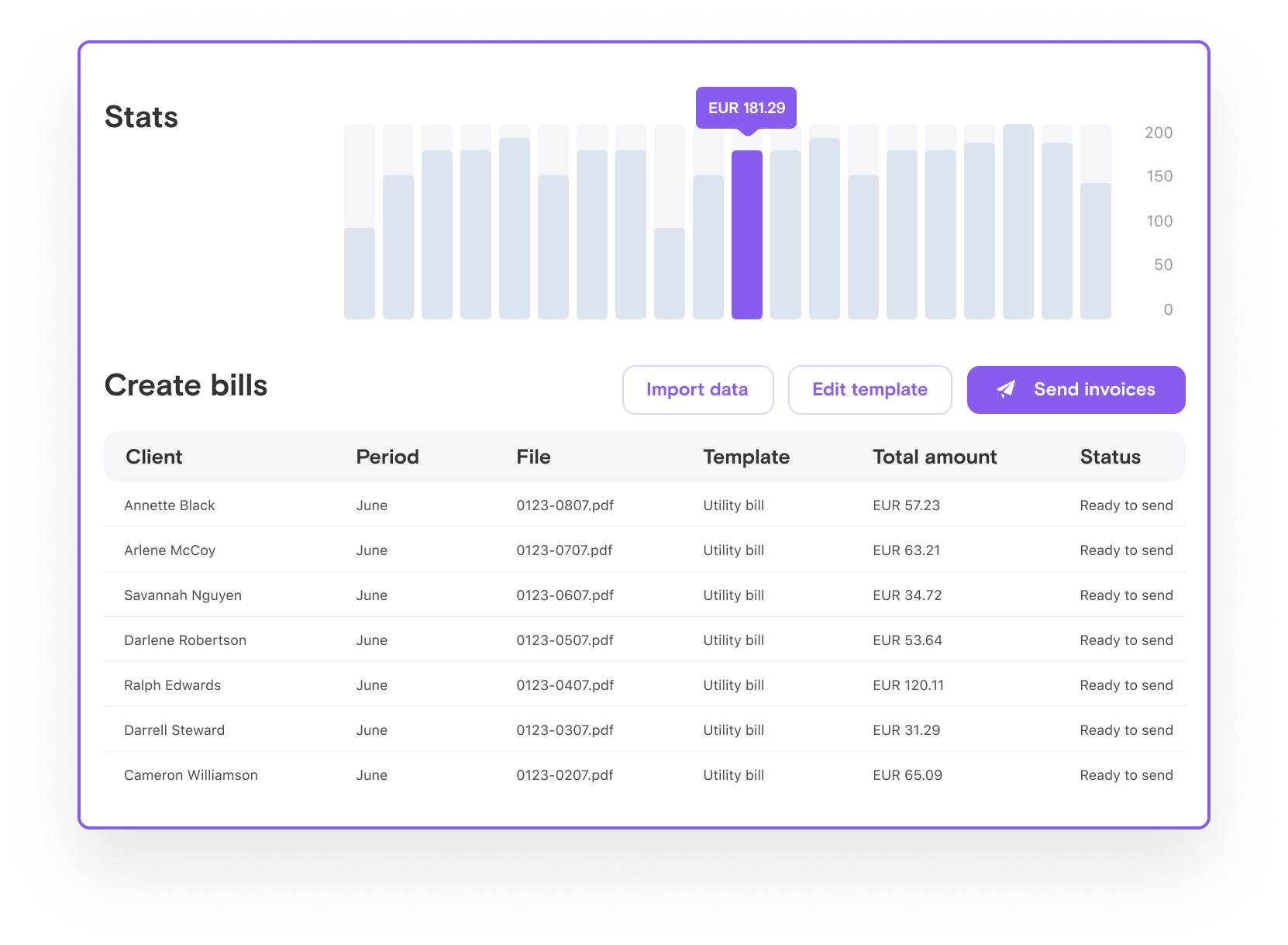 Key features
Innovation
Unlimited technology opportunities and integrated innovative solutions here at Bill.me optimize companies resources and make business operations faster and more simple.
Digitization
Paper bills and cash handling are becoming a thing of the past. Sending bills, electronic payments and online communication within a modern and safe platform.
Support
Bill.me provides free technical support for all platform users. Consulting and training of personel guarantees effective use of the platform.
Payments
Online payments — the most convenient way for your customers. Possibility to pay bills online from any device as well as auto-payment for more precise financial flow planning.
Integration
Bill.me platform easily integrates with accounting and data collection software. Automated payment and regular invoice delivery process reduces the risk of human error.
Inbox
Bill.me guarantees instant message delivery. Speeding up information exchange process ensures more efficient problem solving.